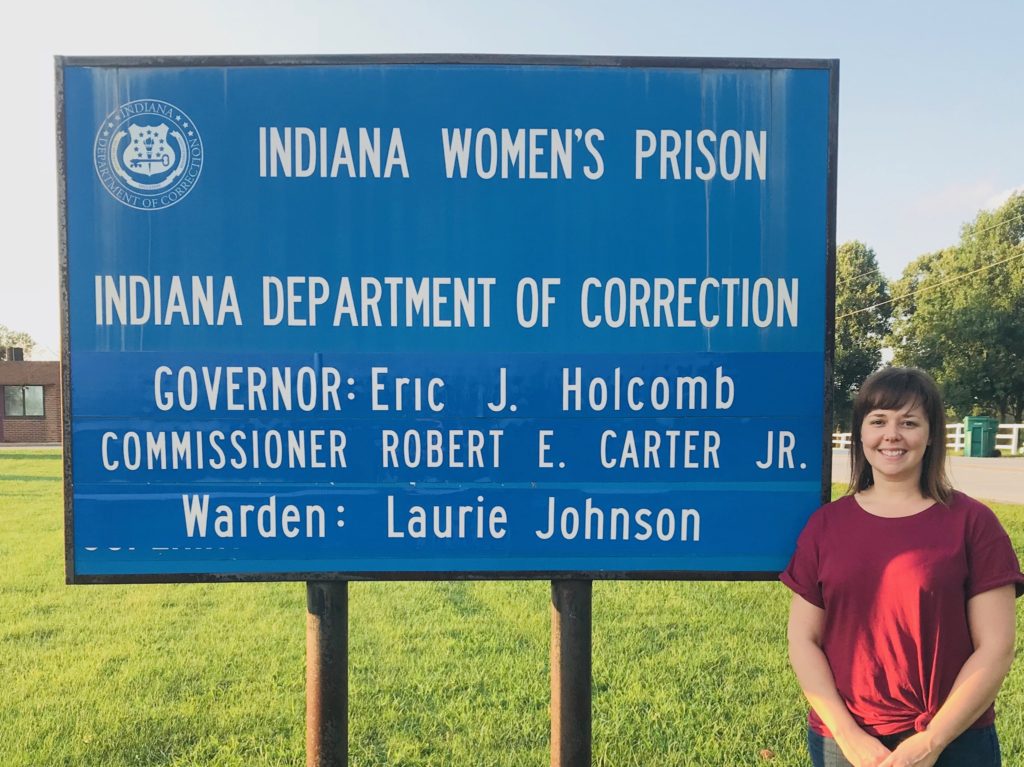 Kristina O'Connor, Program Volunteer Facilitator, Plainfield Correctional Facility and Indiana Prison Writers Workshop Board Member
Kristina O'Connor writes fiction and nonfiction, and has been writing since childhood. Her stories explore humanity, arts, and social justice. She has over 10 years' experience as a social worker and registered nurse working with at risk populations, including senior citizens and underserved adults with physical disabilities and mental illness. She wears many hats: full-time nurse, wife, and mother, as well as participating in a women's writing workshop. She is a volunteer instructor for Indiana Prison Writers Workshop, shaping curriculum and mentoring incarcerated men at Plainfield correctional facility as they find their unique voice and share their stories.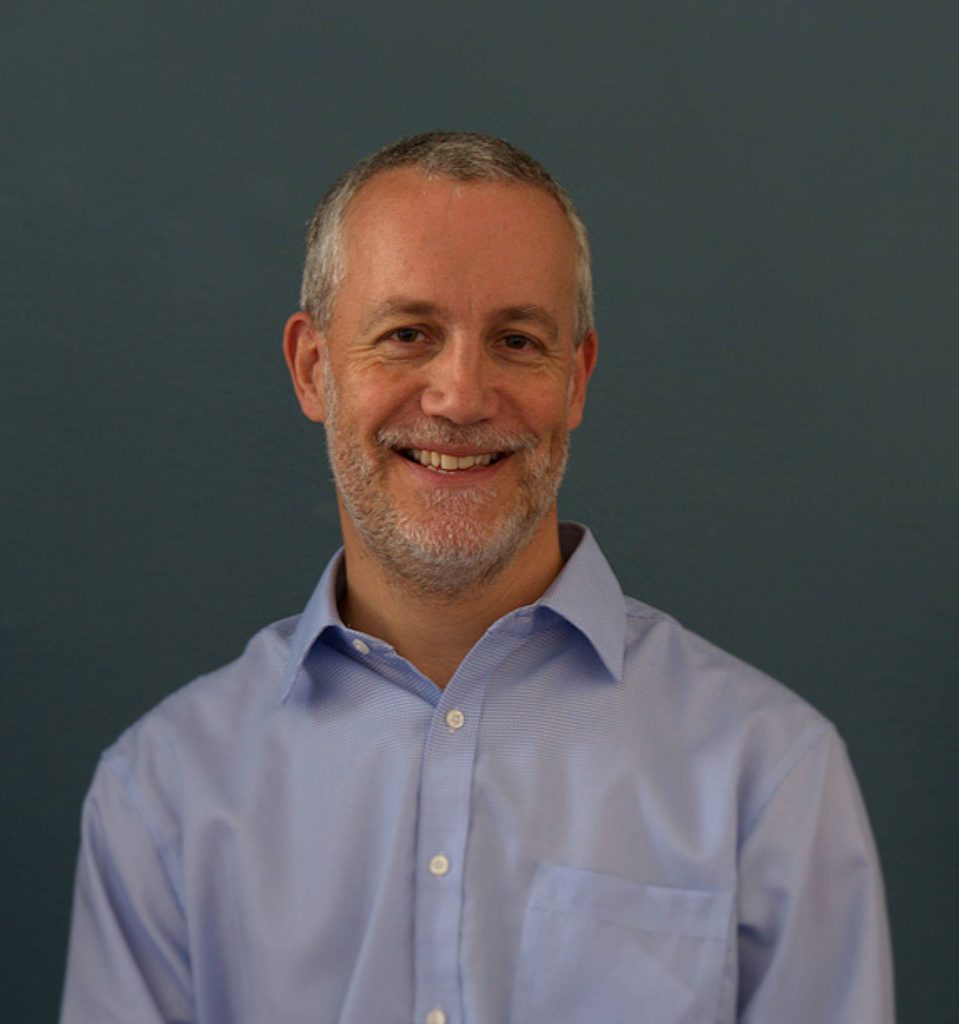 Andrew Lee, Indiana Prison Writers Workshop Board Member
Volunteer, strategic visionary, passionate about social justice. Mission Director, Mary Rigg Neighborhood Center.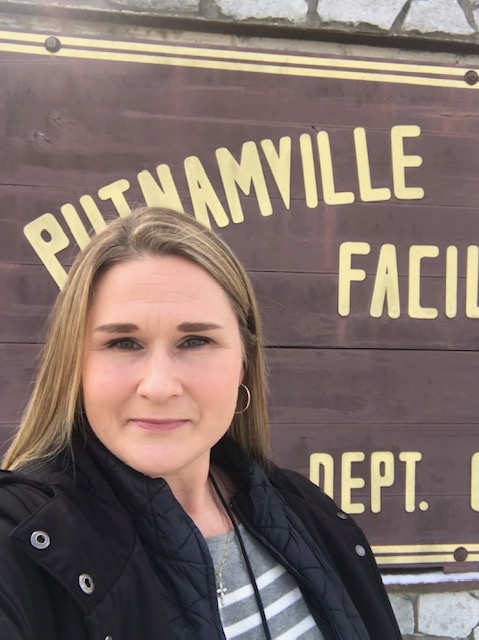 Tiffany Leininger, Program Volunteer Facilitator, Putnamville Correctional Facility
Tiffany Leininger has been volunteering within the Indiana Department of Corrections for six years. She is currently a volunteer instructor with the Indiana Prison Writers Workshop at Putnamville Correctional Facility. She is also an instructor for Navigator's Bible Telling at Rockville Correctional Facility for Women and the Indiana Women's Prison. In addition to volunteering in the prison system, she serves at her church in the student ministry as a group leader, and also works as a volunteer with hospice. Tiffany has a degree in education and is a graduate of the Institute of Children's Literature / Institute for Writers. She is a writer and published author. Her work includes fiction and nonfiction for children and faith-based nonfiction for adults. She has a passion for working with incarcerated men and women and is excited to be utilizing her skills as a writer to help prisoners find hope and healing through their own writing.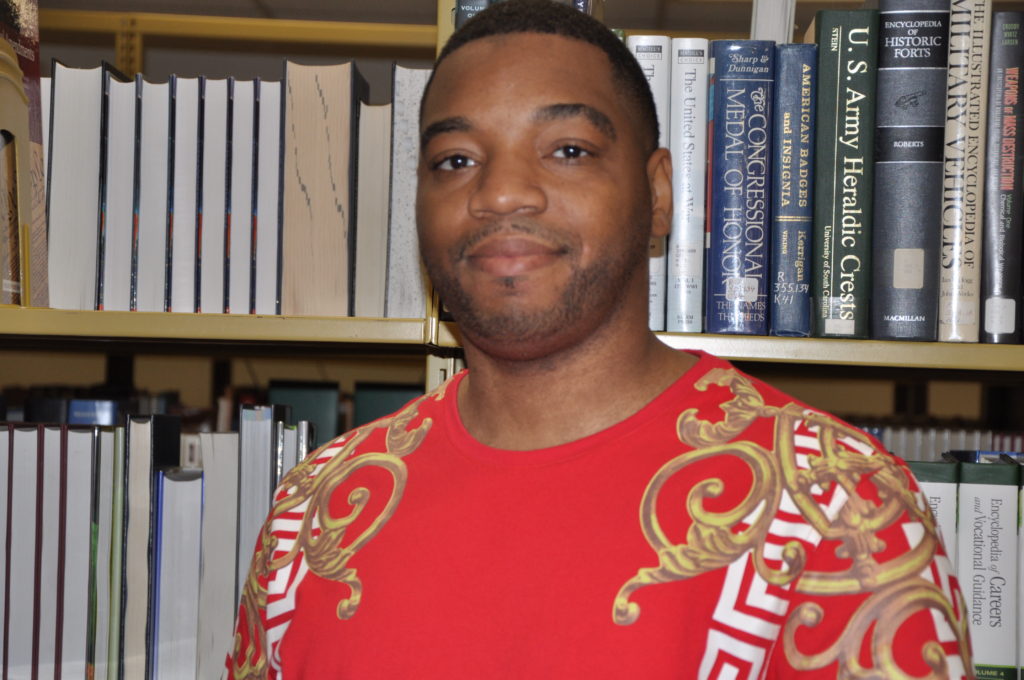 Branden Ackerson, Contributing Writer
Branden Ackerson spent 18 years incarcerated and lends his expertise as a frequent contributing writer to the IPWW blog. He hopes to one day mentor others who are struggling in the criminal justice system.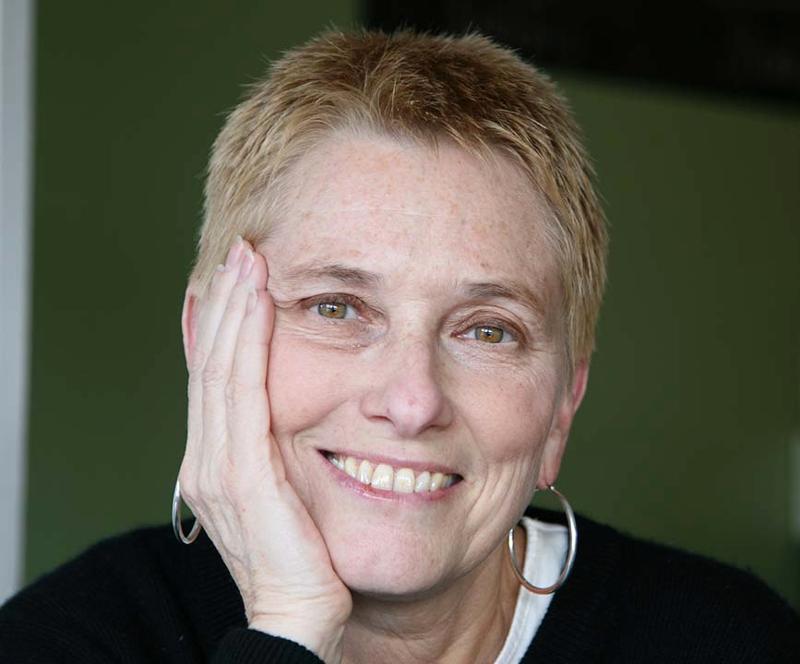 Barbara Shoup, executive director, Indiana Writers Center
Barbara Shoup is the author of eight novels, including Night Watch, Wish You Were Here, Stranded in Harmony, Faithful Women, Vermeer's Daughter, Everything You Want, An American Tune, and Looking for Jack Kerouac and the co-author of Novel Ideas: Contemporary Authors Share the Creative Process and Story Matters. Her short fiction, poetry, essays, and interviews have appeared in numerous small magazines, as well as in The Writer and The New York Times Travel Section. Her young adult novels, Wish You Were Here and Stranded in Harmony were selected as American Library Association Best Books for Young Adults. Vermeer's Daughter was a School Library Journal Best Adult Book for Young Adults. She is the recipient of numerous grants from the Indiana Arts Commission, two creative renewal grants from the Arts Council of Indianapolis, the 2006 PEN Phyllis Reynolds Naylor Working Writer Fellowship, and the 2012 Eugene and Marilyn Glick Regional Indiana Author Award. She is the Executive Director of the Indiana Writers Center. Learn more here.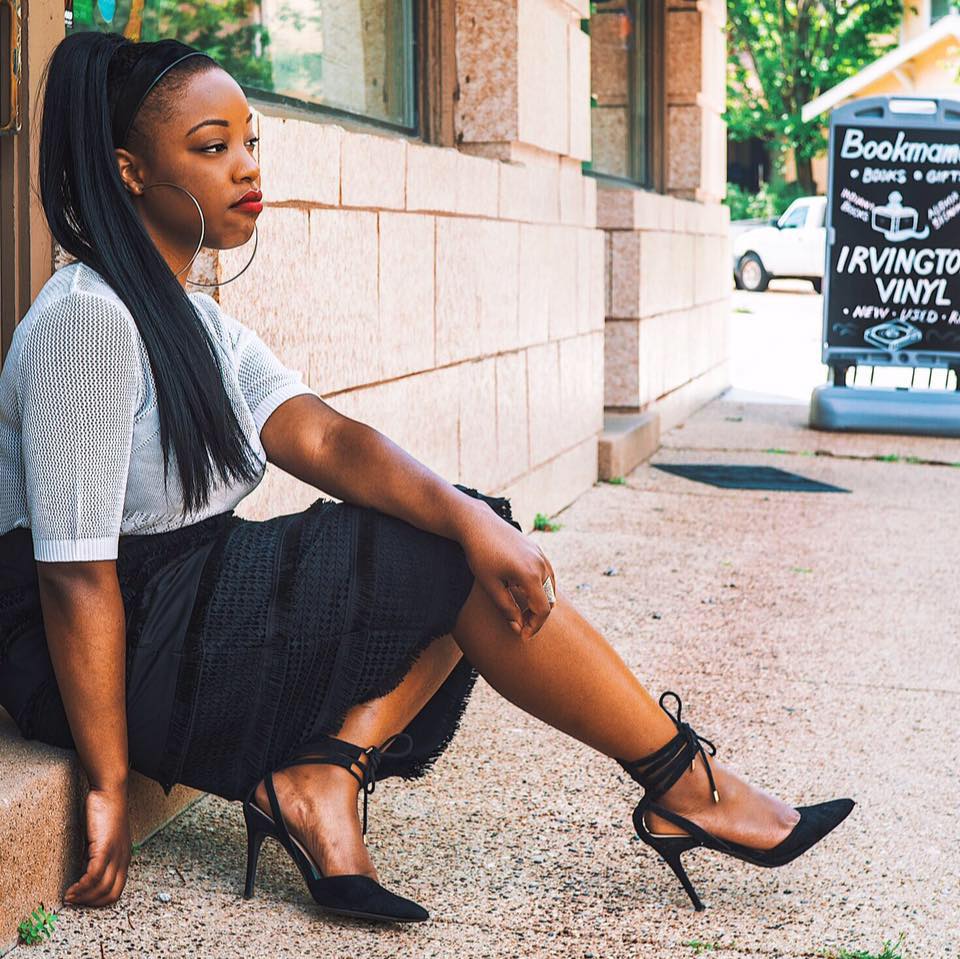 Ebony Chappel, writer
Ebony Chappel is an award-winning multimedia journalist, certified community health worker and radio host. Her work has garnered recognition from the Hoosier State Press Association, National Newspaper Publishers Association and Society of Professional Journalists. Her weekly radio program, "Eye On The Community" which airs on Hot 96.3 FM, is one of the top three shows in it's Sunday morning time slot. As a dedicated community servant, Ebony volunteers her time with organizations such as the 100 Black Men of Indianapolis, Indianapolis Public Library and Indianapolis Press Club Foundation.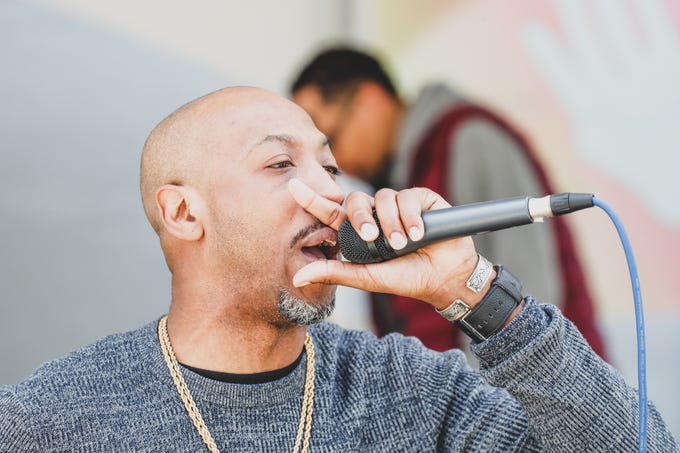 Sonny Paradise, artist
Sonny Paradise has spent decades in the rap game and is host of a new monthly Hip Hop Nite at Square Cat Vinyl showcasing the best that Indianapolis has to offer. He's been honored to share the stage with De La Soul, Bone Thugs-N-Harmony, Wu-Tang Clan, Digital Underground, and others. He draws inspiration from artists and has gained respect of his fellow lyricists and producers alike.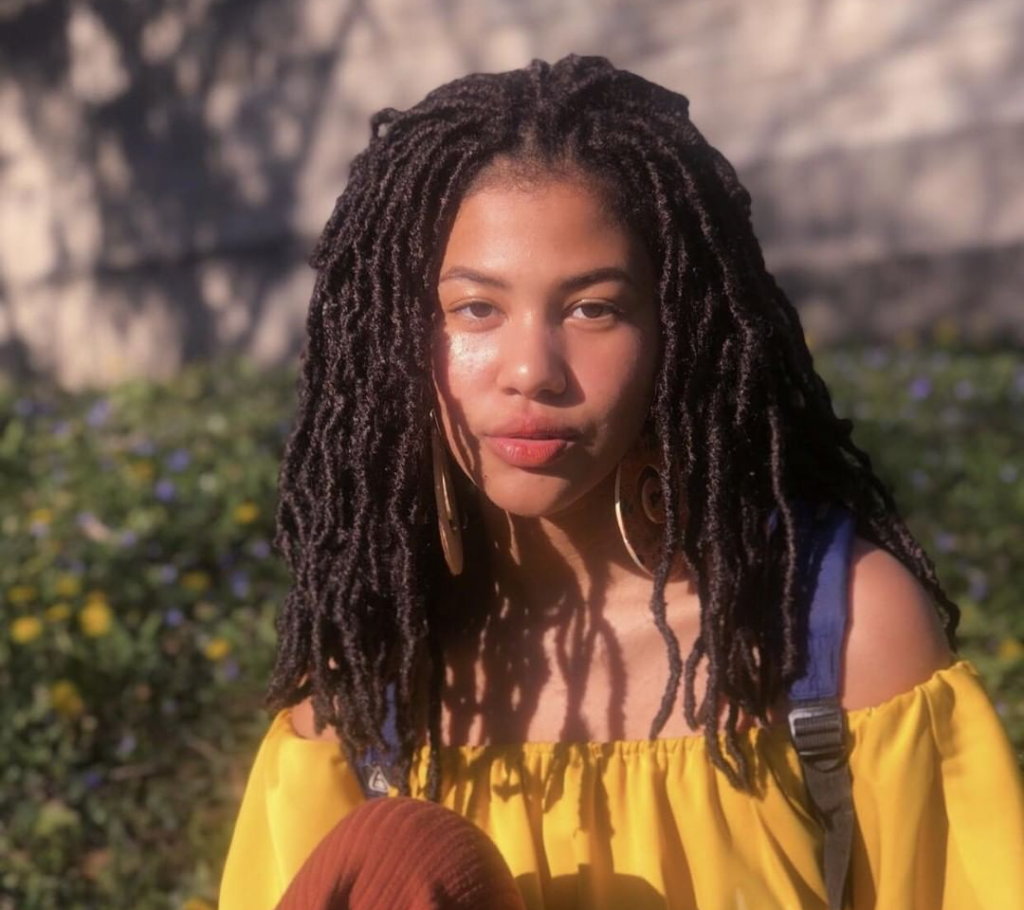 Mikayla Faye Quasar, artist
Mikayla is a student activist and advocate of the power of self-expression. Impassioned both by her background as well as her studies in politics, she uses poetry as a means of communicating to heal. Whether by singing, acting, or writing, she hopes to validate and empower others by sharing her story.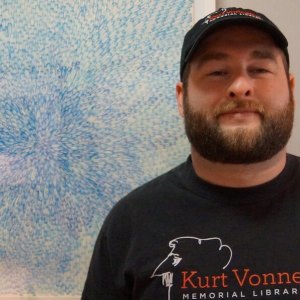 Chris Lafave, Curator with the Kurt Vonnegut Museum and Library
Chris was introduced to the work of Kurt Vonnegut while attending Ball State University at the tender age of 23. His first book was Breakfast of Champions, followed closely by the excellent short story collection, Welcome to the Monkey House, on the night Vonnegut died. Chris continued to admire Vonnegut's work throughout a stint playing in bluegrass bands in Chicago, Illinois, and completing his Masters in Library Science at Indiana University. He began volunteering at the KVML in 2011 at the grand opening, became Curator in 2012, and has continued to serve the organization to this day. Chris loves Indianapolis, including the KVML, Black Acre Brewery, Dorman Street, the Chatterbox Jazz Club, pork tenderloin sandwiches, Victory Field, and Garfield Park for kickball games.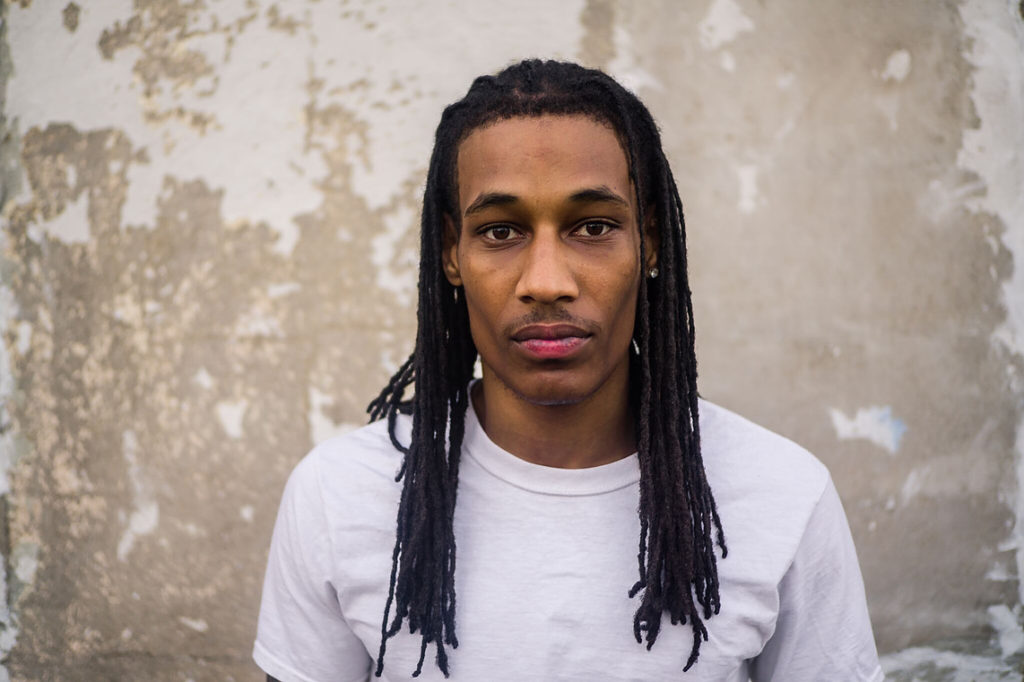 Yadin Kol, artist at Yadin Kol Music, guitarist, singer, songwriter
Yadin Kol is a captivating guitarist, singer, and songwriter who began his music career in February of 2016. Born and raised in Atlanta, GA as Justin Holloman, he eventually became aware of the translation of his name into Hebrew, and adopted it as his own. Yadin Kol means "God is Judge of All." As a passionate and soulful performer Yadin takes listeners on a musical journey where love and faith balance the ills and injustices of society. By virtue of being raised in the household of a life-long educator, Yadin did not take the traditional route to becoming an artist. In music, however, he discovered a passion that knows no equal. He believes music lives and breathes just as we do, and is a source of liberation and serenity for all. Learn more here.
Chantel Massey, poet
Chantel Massey, hailing from Indianapolis, Ind., is a poet, actress, educator, and author of Bursting At The Seams: A Collection of Poetry (Feb.2018, VK Press). Massey has performed across various platforms, facilitated poetry workshops, and published work with FAFCollective. Currently, she teaches at a middle school, where she encourages students to independently critique ideas, self-advocate, work hard, and to be resilient. Massey is authentic and original in her writing and performances. As a passionate writer and poet who loves to play with imagery, her writing explores human rights, social justice, womanhood, sexuality, religion, spirituality, and more. She wishes to inspire others through art to think better and higher about themselves and each other through self-expression. Massey is passionate about education, youth development, art and self-expression.
Harold Bell, poet
Harold "H.B." Bell is the Co-Founder/Marketing Director at Community R.U.L.E. (Reading, Understanding, Learning, and Education) Programs 501(c)3. H.B. utilizes his multi-faceted marketing and promotion skills to generate resources and visibility for non-profit organizations, small businesses, and faith based groups. H.B. also finds the time to serve as President/CEO of Jumbo Promotions, President/CEO of 4 internet radio stations, www.radionext.tv., and is host of a live talk/jazz internet broadcast, The JumboLove Show. If that wasn't enough, Harold graduated in May 2014 from IUPUI with a Bachelors Degree in Liberal Arts. Learn more here.