Thanks to an all volunteer staff, all donations to the Indiana Prison Writers Workshop benefit the incarcerated men and women the program serves. 
Your donation is tax deductible to the extent allowed by law. 
Support our work by making possible the printing of an annual anthology of student writing. For many writers, the IPWW journal is the first time they see their creative work in print.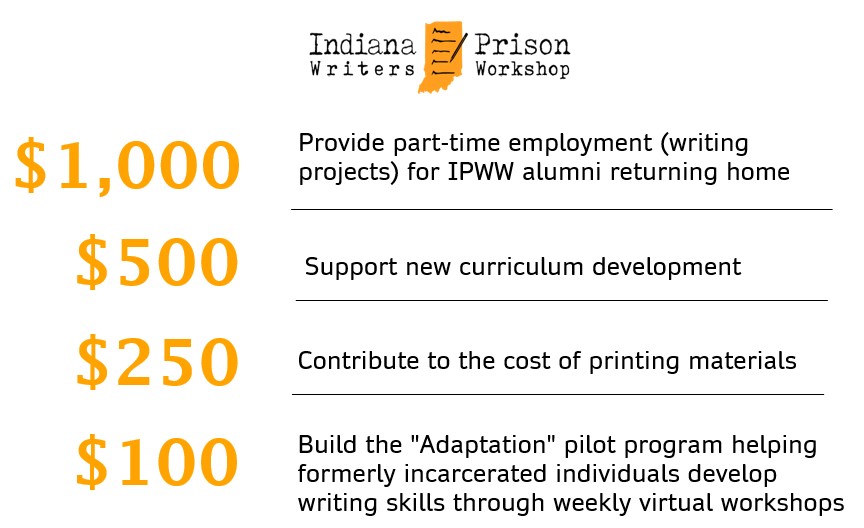 PUBLICATIONS
IPWW publishes an annual print anthology of student writing. The writers are thrilled to take part in the sharing of their personal stories in this journal and it is often their first opportunity to see their creative work in print.
Additionally, there are many community events in which their work is shared and read aloud.
EVENTS
Each year, IPWW hosts an art show and public reading of student work. Friends, family members, and IPWW instructors read on behalf of incarcerated writers, and former students read their own work. This event is one opportunity for community members to join together and learn of the creative work of men and women writing from prison.