DIRECT DONATIONS
Thanks to an all volunteer staff, all donations to the Indiana Prison Writers Workshop benefit the incarcerated men and women the program serves.
Please note that when completing your donation using the button to the right,  Paypal will deduct 2.9% percent as a service fee. For instance, if you donate $1.00 to Indiana Prison Writers Workshop the program receives $0.67 cents.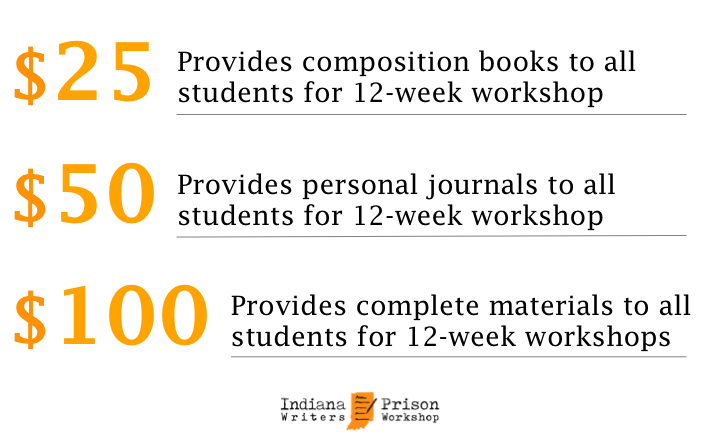 MORE SUPPORT OPTIONS
Amazon Wish-List
For those who don't prefer to make a cash contribution, needed supplies can be directly donated to the  program using our Amazon Wish-List.
Click the button below to access our list.